HOME OF THE ORIGINAL BLACKHEAD VACUUM!
Say goodbye to unhealthy, clogged pores!
Stop using creams and ointments with strong chemicals that damage your skin and fail to get rid of acne. Use the Blackhead Vacuum 2-3 times a week to clean out excess oil and dirt stuck in your pores and watch your acne disappear like never before!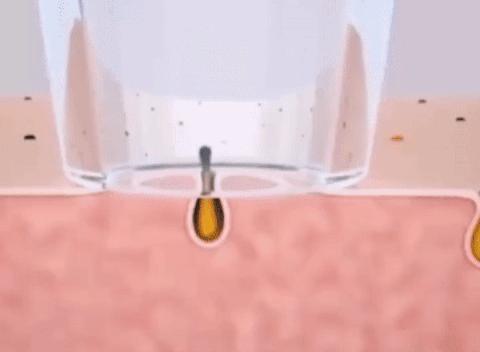 Blackhead Vacuum Benefits:
✅QUICK AND PAINLESS - Most blackhead removal techniques (tweezers, needles, and scrapers) can be painful and cause scaring. The Blackhead Vacuum quickly and painlessly removes blackheads from the root!
✅CONVENIENT TO USE - Comes with a USB charger cord so you can easily use at home or on the go while traveling.
✅GREAT FOR ALL SKIN TYPES - Normal, rough, wrinkled, oily, dry, or sensitive, no matter what kind of skin you have you'll benefit from the BlackVac™ Blackhead Vacuum.
✅REDUCES & PREVENTS WRINKLES - Refreshes skin and increases blood flow which reduces wrinkles and helps prevent them!
✅DERMATOLOGIST LEVEL TREATMENT - Professional dermatologist level treatment without ever leaving the comfort of your own home!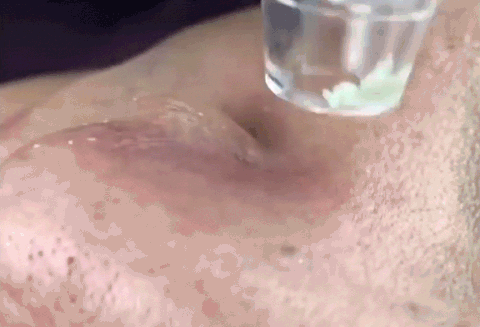 Blackhead Vacuum easily removes blackheads using gentle micro-suction technology all while reducing the size of your skin's pores. By penetrating deep below the skin's surface, the pores are rid of excess oil and dirt, making your skin cleaner and smoother.
Your face is one of the most delicate parts of your body, and we make sure that you can treat it properly with our three different suction levels and various vacuum head sizes that come with the Blackhead Vacuum!
Untreated blackheads turn into whiteheads that could leave scars for life when extracted incorrectly. The Blackhead Vacuum will clean out your blackheads before they get worse and will also work to get rid of whiteheads properly so you never have to deal with acne scars again allowing you to walk around with confidence!
How to use?
PACKAGE CONTENTS:
1 x Blackhead Vacuum
4 x Removable Suction Cups
1 x USB Charger
1 x User Manual
FREQUENTLY ASKED QUESTIONS
▶ Question: Will it hurt or bruise my skin?
▶ Answer: Our Pore Cleanser is safe and painless. We recommend to not suction any spot longer than three seconds to avoid bruising.
▶ Question: Will it work for my skin?
▶ Answer: Yes, our device is suitable for any age and skin type.
▶ Question: Can multiple people use it?
▶ Answer: Yes, since it comes with multiple washable beauty heads, multiple people may use it. However most people end up wanting their own :)
▶ Question: Is it easy to clean?
▶ Answer: Yes, simply wash the replaceable beauty heads with hot soapy water.
▶ Question: Is there more than one suction mode?
▶ Answer: Yes, there are three suction intensities to choose from. Simply press the button, and the light indicator will show which level it is set to.
▶ Question: Is it rechargeable?
▶ Answer: Yes, our device charges easily with the included usb cable.